About California Farm Bureau
Vision
California Farm Bureau protects California's diverse farming and ranching legacy and enables the whole agriculture community to thrive.
Mission
California Farm Bureau is an innovative, service-based organization dedicated to being the foremost advocate, protecting the future and quality of life for all California farmers and ranchers.
Core Values
Service
California Farm Bureau provides innovative solutions and takes bold steps to ensure our members' success. Our success is measured by their satisfaction.
Integrity
California Farm Bureau is focused and steadfast in our commitment to the policies set forth by our members.
Family
California Farm Bureau is devoted to serving the agriculture community. We know that our efforts impact individuals and their families throughout our state.
Trust
California Farm Bureau earns our members' and employees' trust by keeping our promises, maintaining our focus and never losing sight of the community we serve.
Our Story
---
From its beginnings, the California Farm Bureau has worked to protect and promote family farms and ranches, and to find solutions to problems facing agriculture and rural communities.
California Farm Bureau was founded on Oct. 23, 1919, when delegates from 32 county Farm Bureaus met in Berkeley to create the statewide organization, which was initially housed on the University of California campus. The university and its Cooperative Extension Service prompted the founding of Farm Bureau.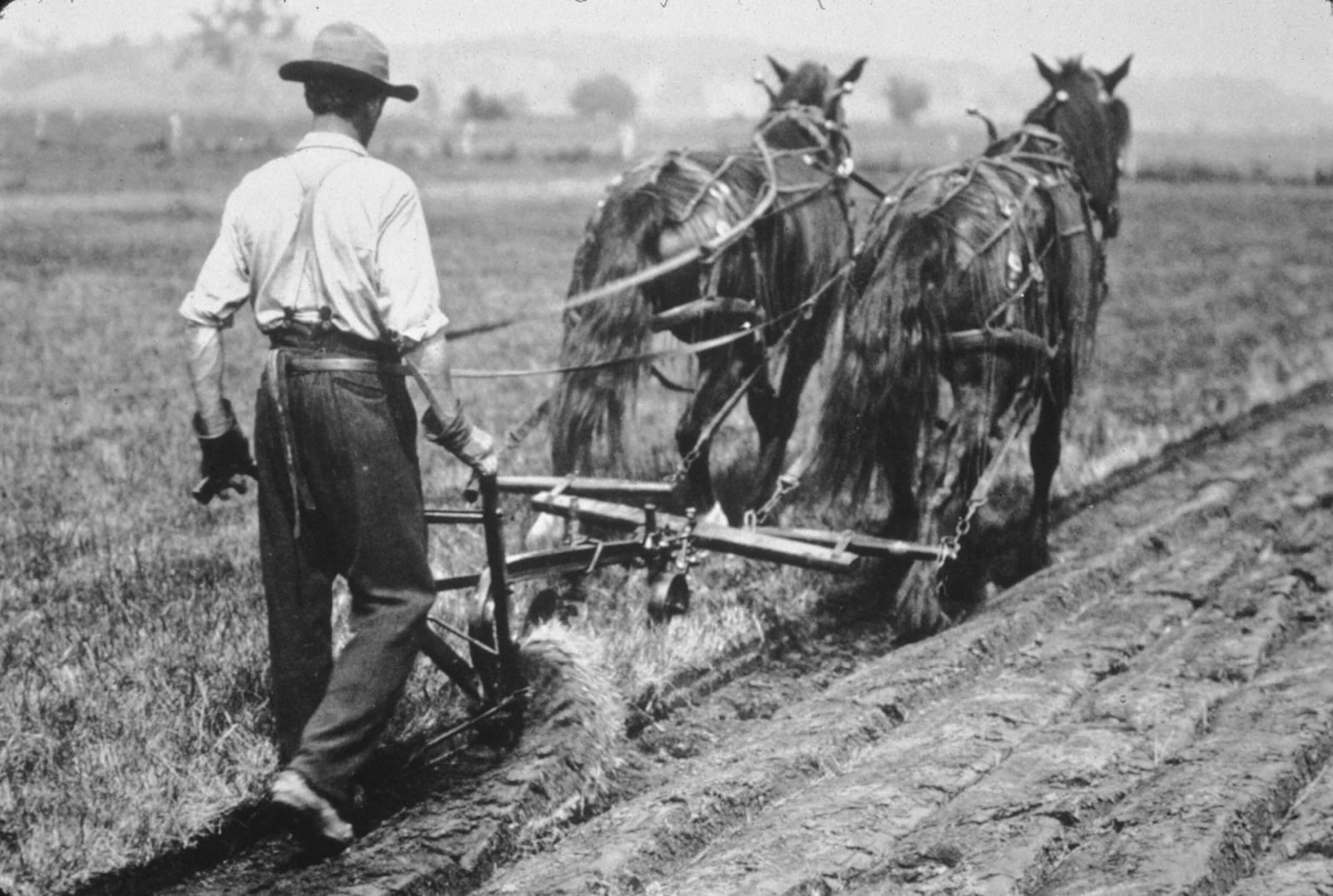 ---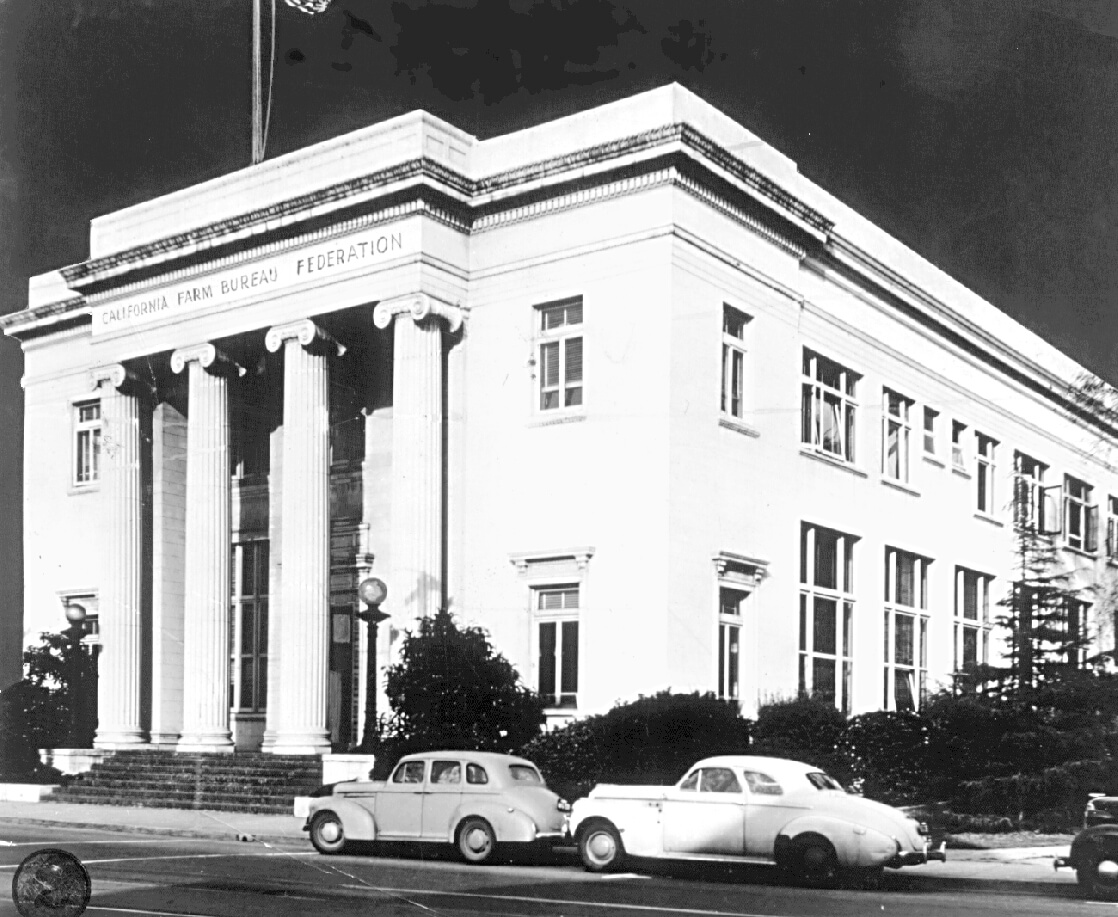 In order for the extension service to bring its educational programs to a county, it had to establish a farm organization in that county. The first California county to create a Farm Bureau was Humboldt in 1913, followed by Yolo, San Joaquin and San Diego counties the following year.
The founding of California Farm Bureau allowed for the statewide organization to pursue a broader policy agenda separate from the extension service. Early in its history, California Farm Bureau formed units to represent its members in the courts, the Legislature and the media.
---
Increased awareness of the need to deal directly with legislators and government agencies prompted California Farm Bureau to move its offices to Sacramento in 1979, after 60 years in Berkeley. California Farm Bureau moved to its current offices at 2600 River Plaza Drive in 2019.
Throughout its history, California Farm Bureau has maintained a reputation for innovative programs aimed at providing the best possible services to farmers and rural residents.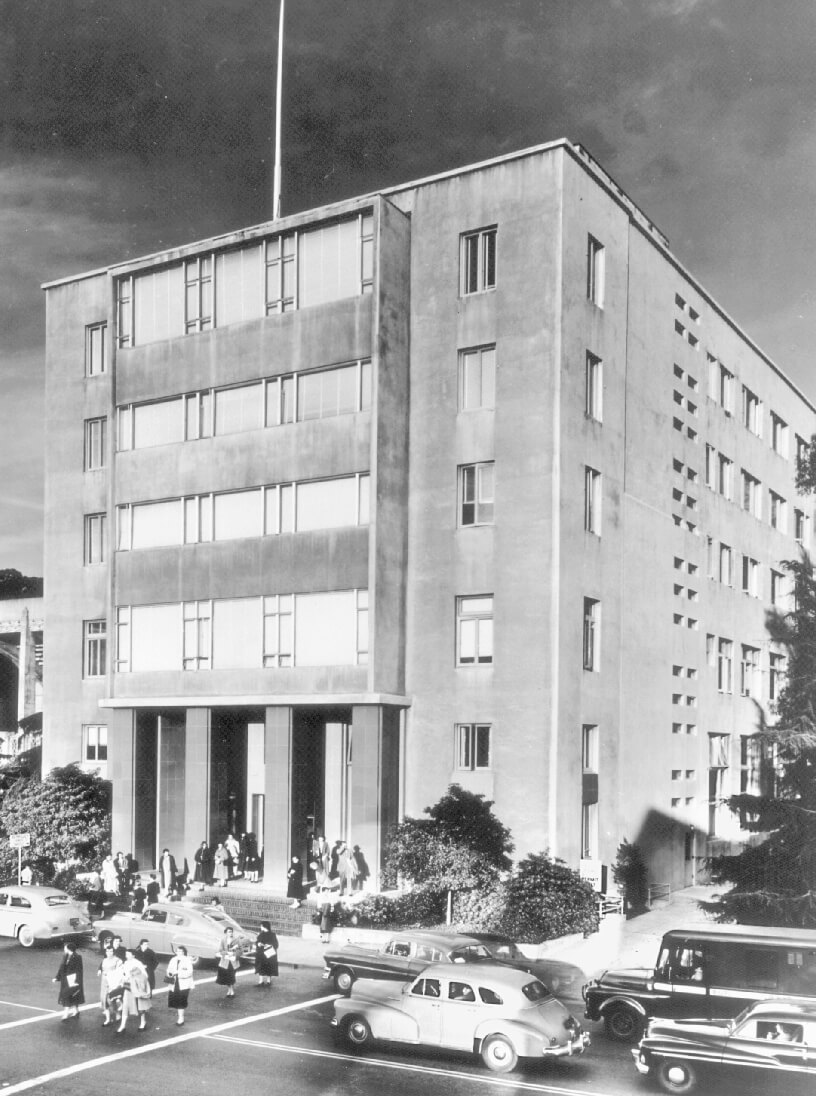 More great content from CFB
---

For Agricultural Members
Covering the California producers who feed the world, this weekly newspaper is first in ag news. We report on news, trends, research, market conditions and policy affecting farmers, ranchers and agricultural communities.
Learn More
For Associate Members
A lifestyle magazine and TV show with farm family profiles, recipes, gardening tips and more.
Learn More